Kitchen backsplash
Like most projects, the idea for this backsplash began with an image of our tiles seen online. Originally the client was interested in a mixture of blues and taupe glazes, but after seeing colour samples and layout designs, they moved towards this palette of muted, natural colours. Sending colour samples is an integral part of how we work. We believe that you need to see the handmade tiles and screen printed glazes in the place where they will be installed in order to know what works best for you.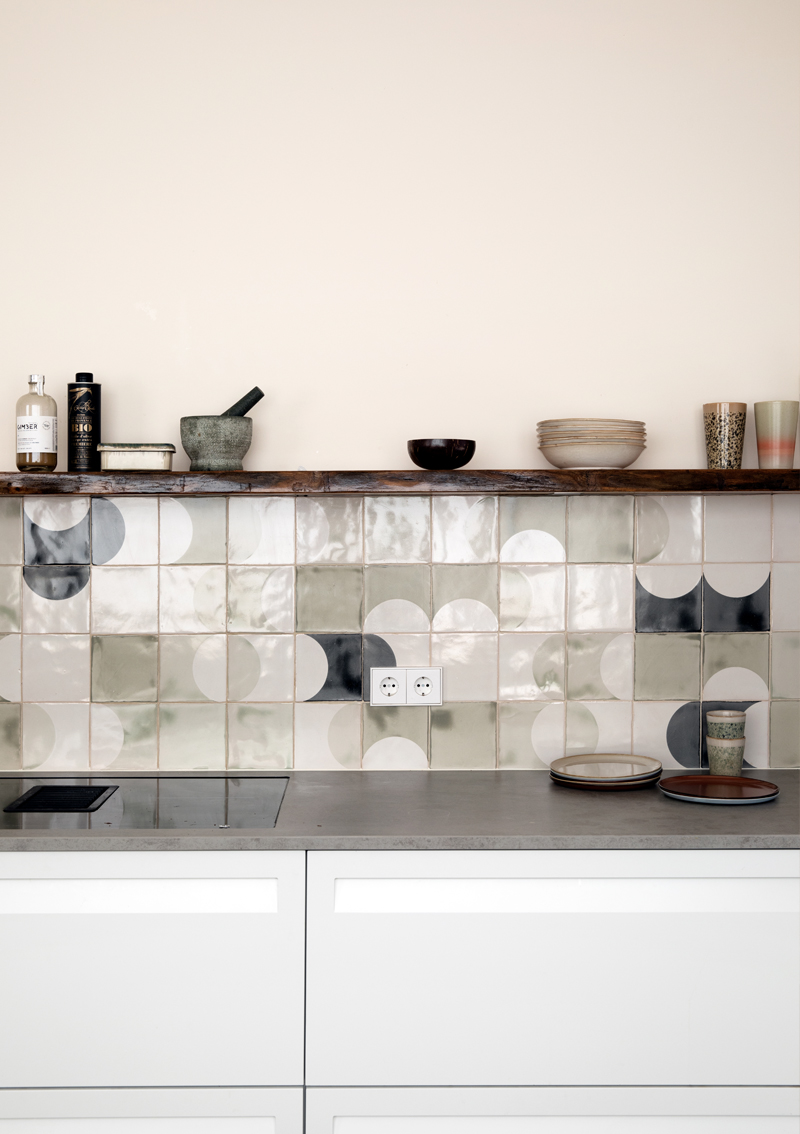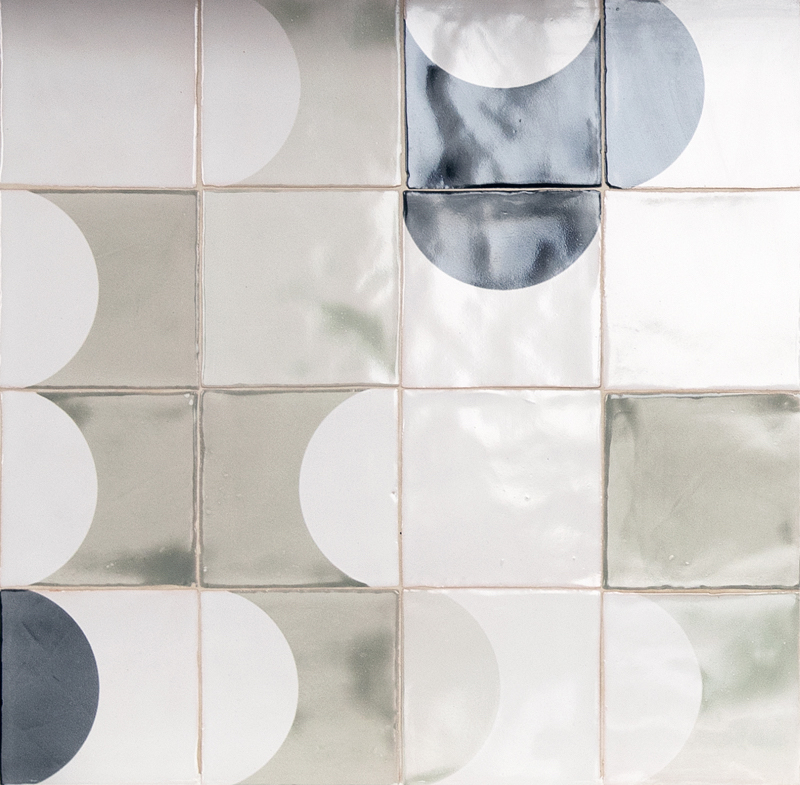 The tiles are from our Eclipse range, E4 and E5, mixed in with some all over screen printed and some solid white tiles, which give the design space to breathe.
The screen print colours are 407 (black), 104 and 403, all on a PWM soft-white base glaze. The choice of cream PM06 or soft white PWM base glaze is probably the first decision to make when planning a new tile installation.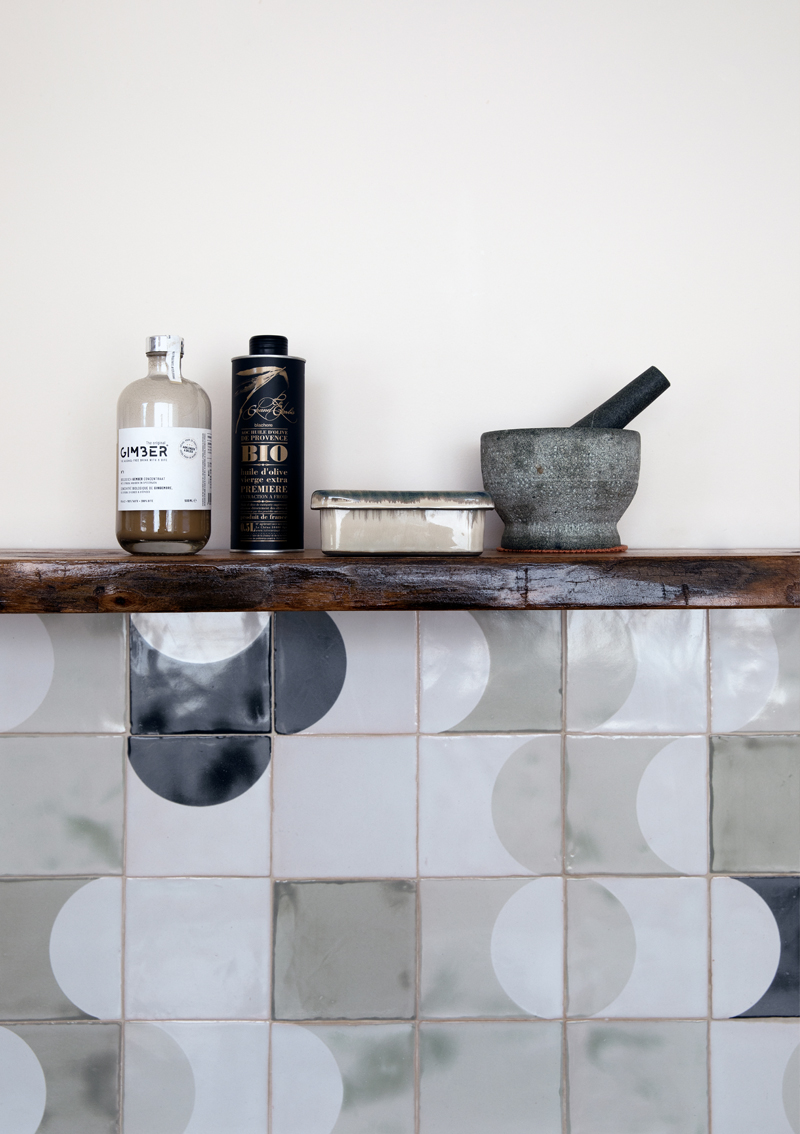 The combination of handmade ceramic tiles with a wood shelf and stone kitchen accessories lends a grounded, natural feel to the kitchen.