The White Building
The White Building in Sata Fe is a beautiful art centre and the headquarters of Falling Colors, the technology company behind the restoration of this historic building complex. Despite the name, the interior is colourful and almost magical, with peep holes through to the original adobe structure, unique light installations, original windows and a general sense of place and connections. Smink Studio Quarter Circle tiles in reds and blues also feature prominently.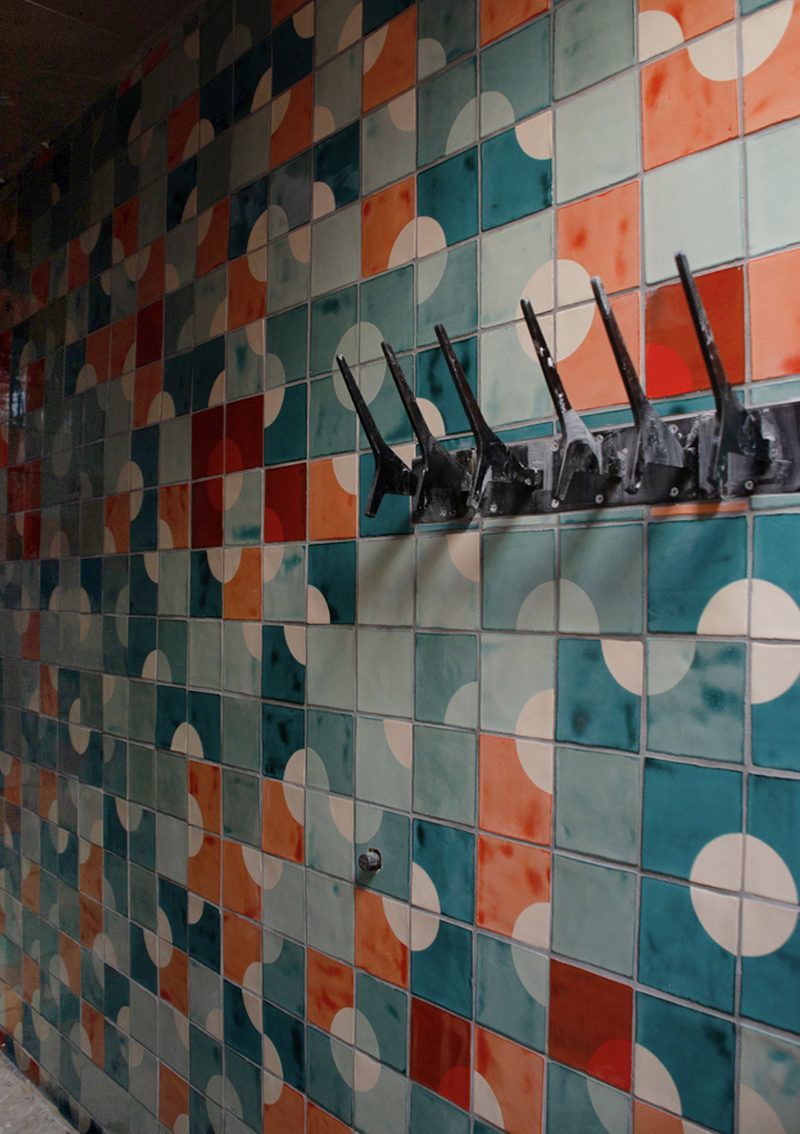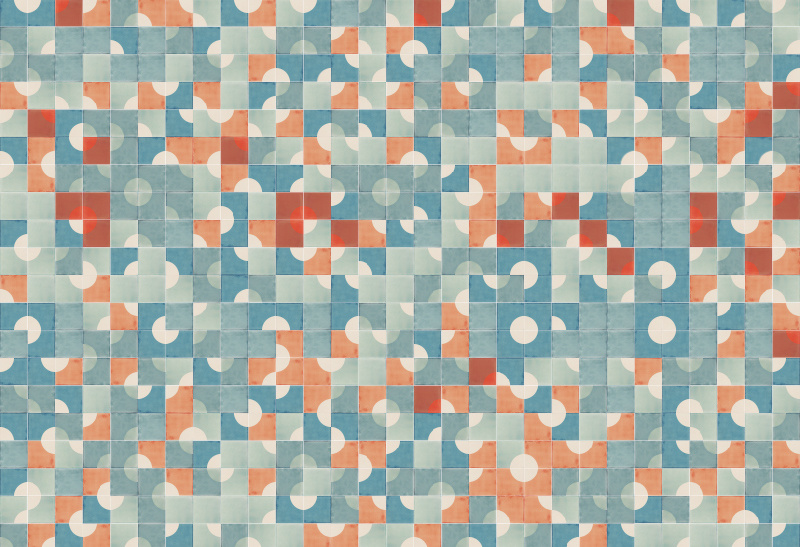 An entire wall is tiled in the Quarter Circle tile in blues and reds. The original layout design set out a plan of how to combine the colours and shapes to create a sense of disorder yet harmony.
Huge industrial windows and a glass roof allow plenty of light to flow into the space and onto the tiles.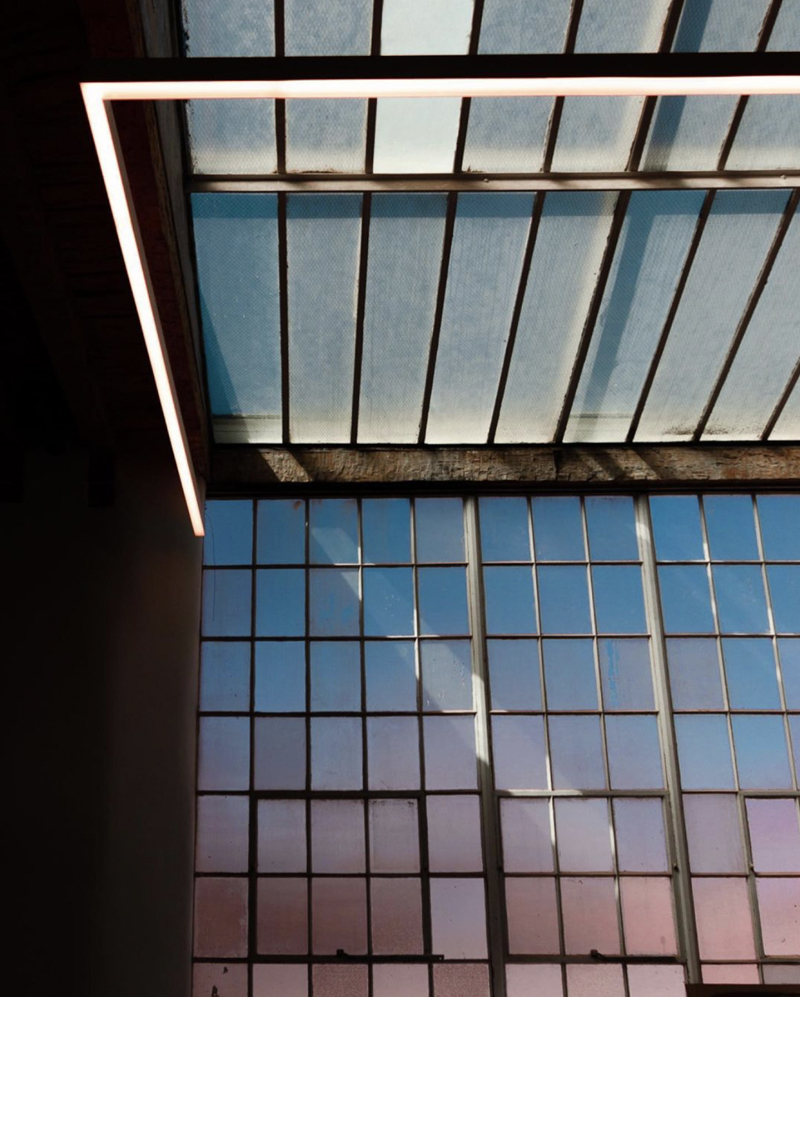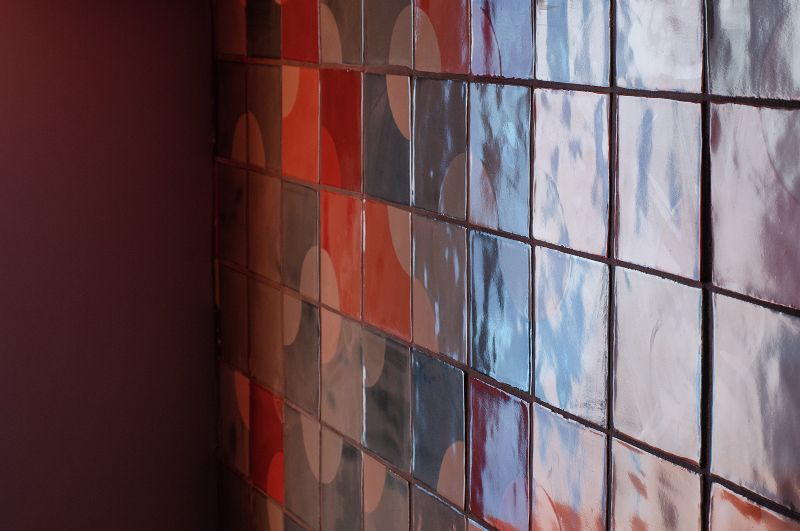 The light coming through reflects off the red and blue glaze and gives the whole installation a fairy-tale quality.