Big Night, New York's party shop
Big Night in New York's West Village is filled with everything you need for a special night. From food to glassware, candles to earrings, this shop is where you'll also find Smink Studio tiles decorating the countertop, backsplash and bathroom. In the shop area it's a joyful mix of primary colours, curvaceous shapes and tiles that wrap around the edges and corners of the counter; in the restroom it's purple, green and yellow tiles on the feature wall. All masterminded for maximum impact by design studio Decorum.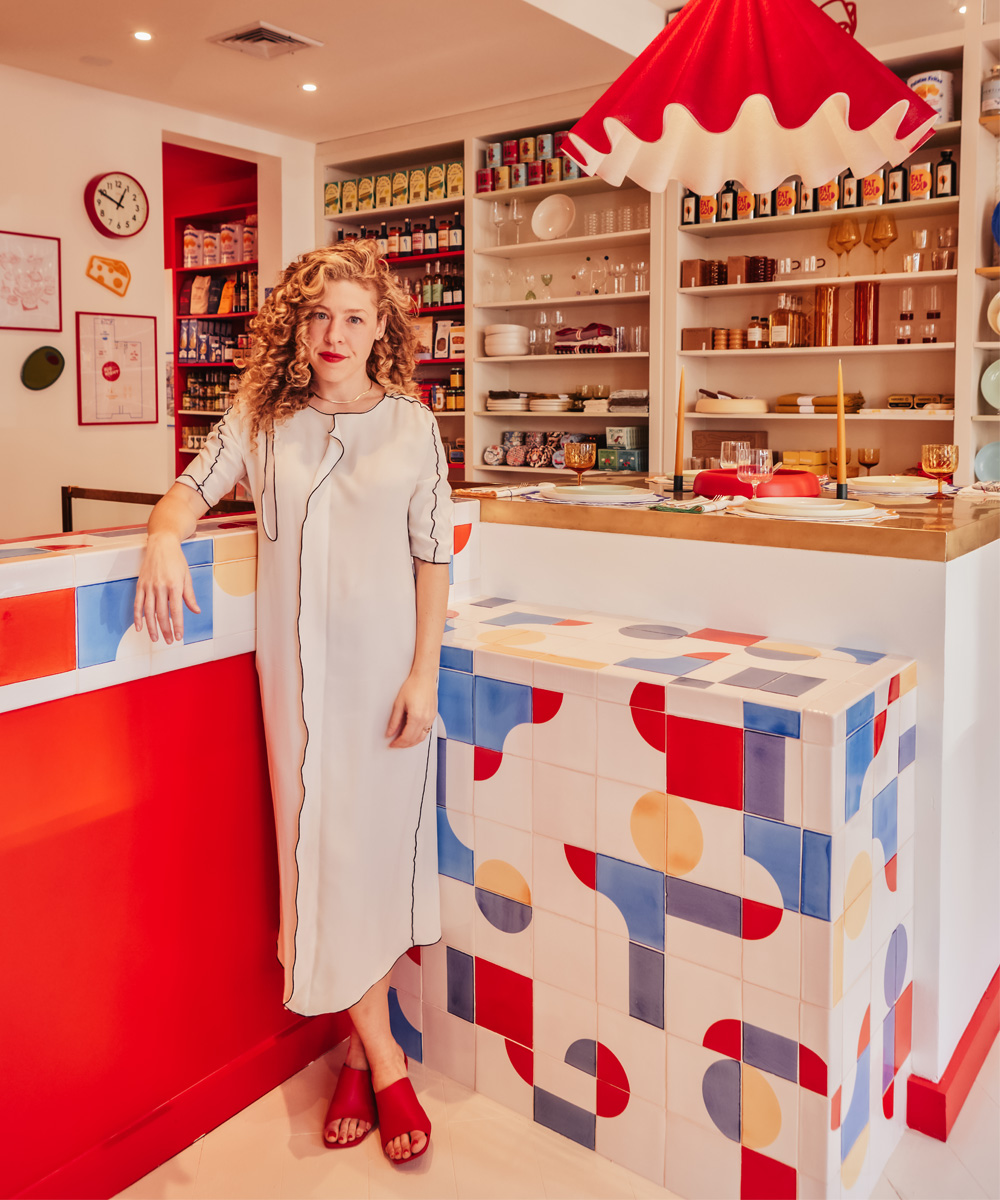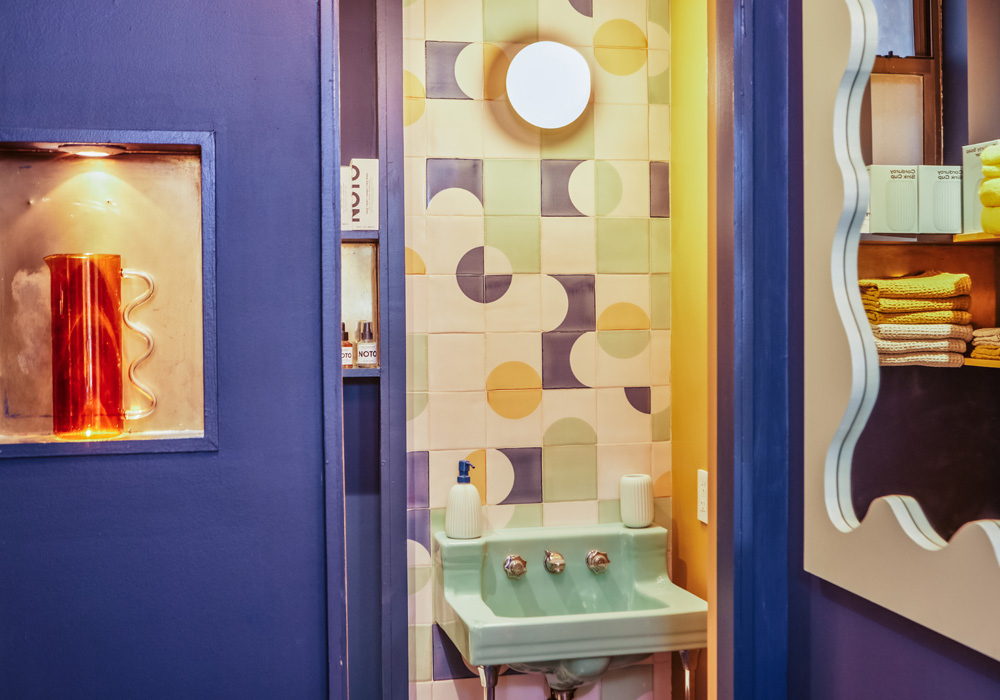 Smink Studio handmade tiles decorate not only the countertops but also the WC. Compare this purple, green and yellow restroom with ones you find in most shops! This is a visual statement about the value the shop gives to customers and the desire to make the shop a destination.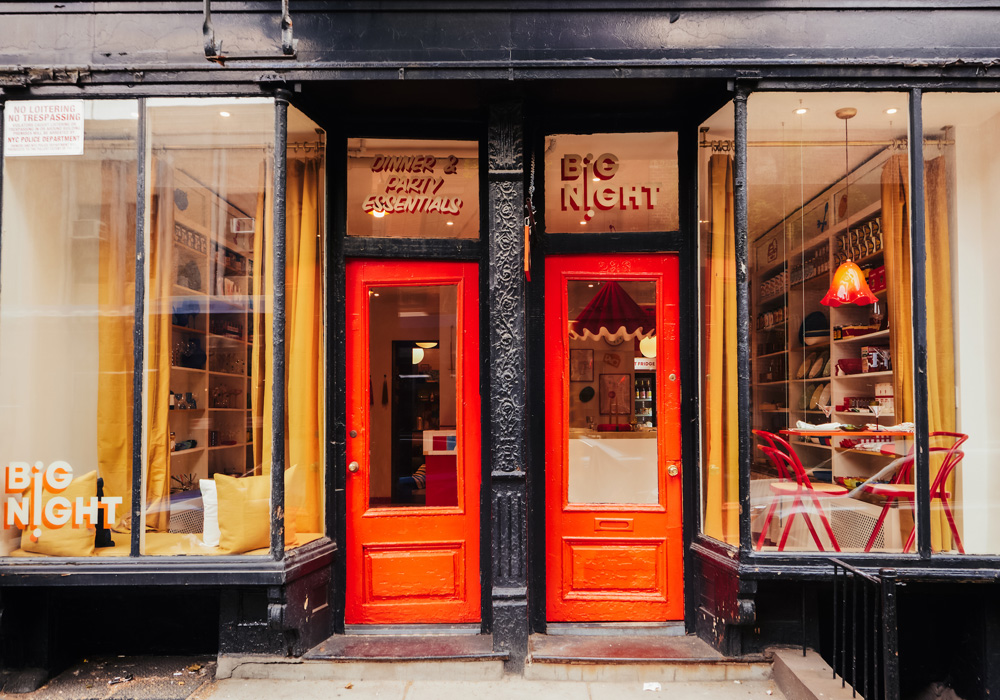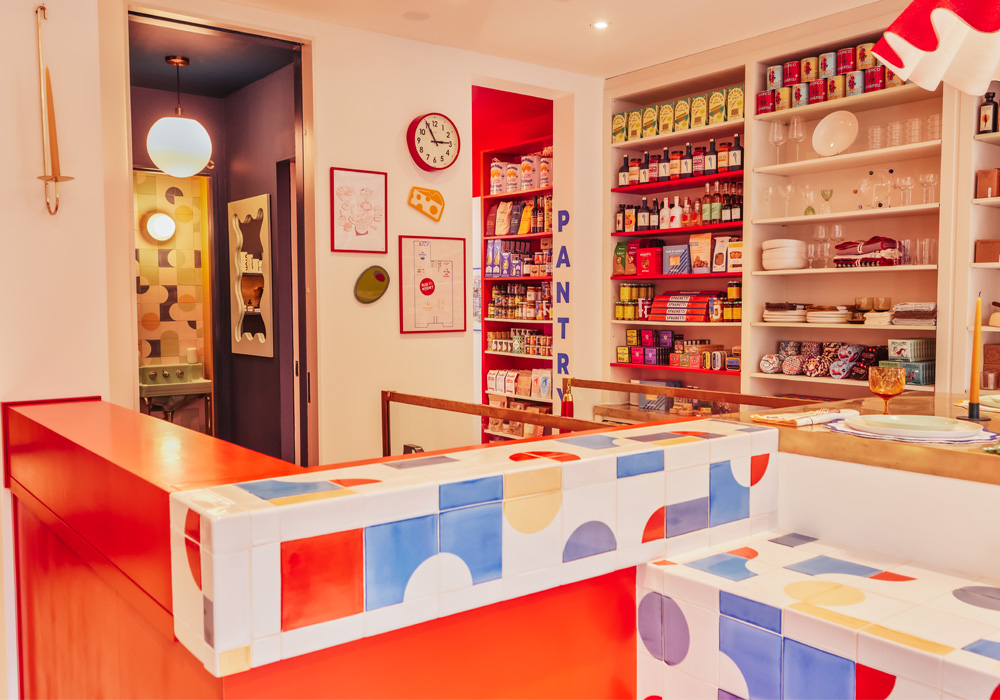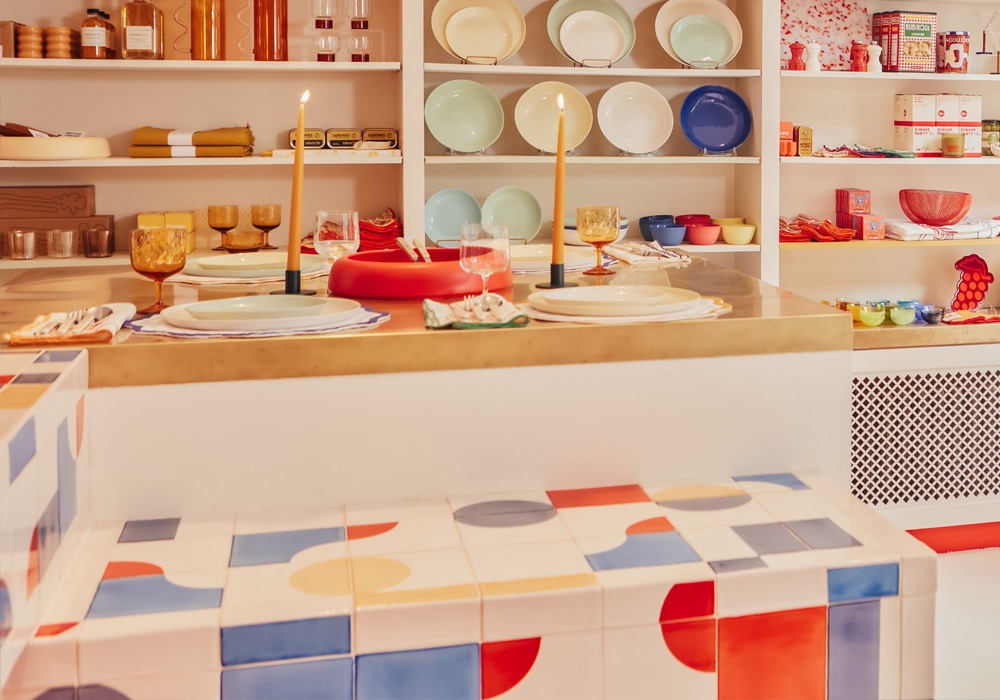 The V-Cap tiles that wrap around the edges were handmade to fit the dimensions of the counter. Every corner is finished with a special corner tile and each piece is screen-printed by hand.
In the kitchen area, S1 and S2 Squared tiles in the same red and blue cover the backsplash and match the colours of the lettering, shelving and even some of the shop wares.