Londrino
Londrino, a London restaurant serving "Portuguese cooking with a London lens" is an appropriate setting for Smink Studio tiles as they are handmade in Portugal. The layout design we created for the new restaurant used brown, grey and orange screen print glazes on our off-white PWM base glaze. The neutral colours reflected the industrial metal and concrete surfaces of the interior while the orange added pops of colour throughout.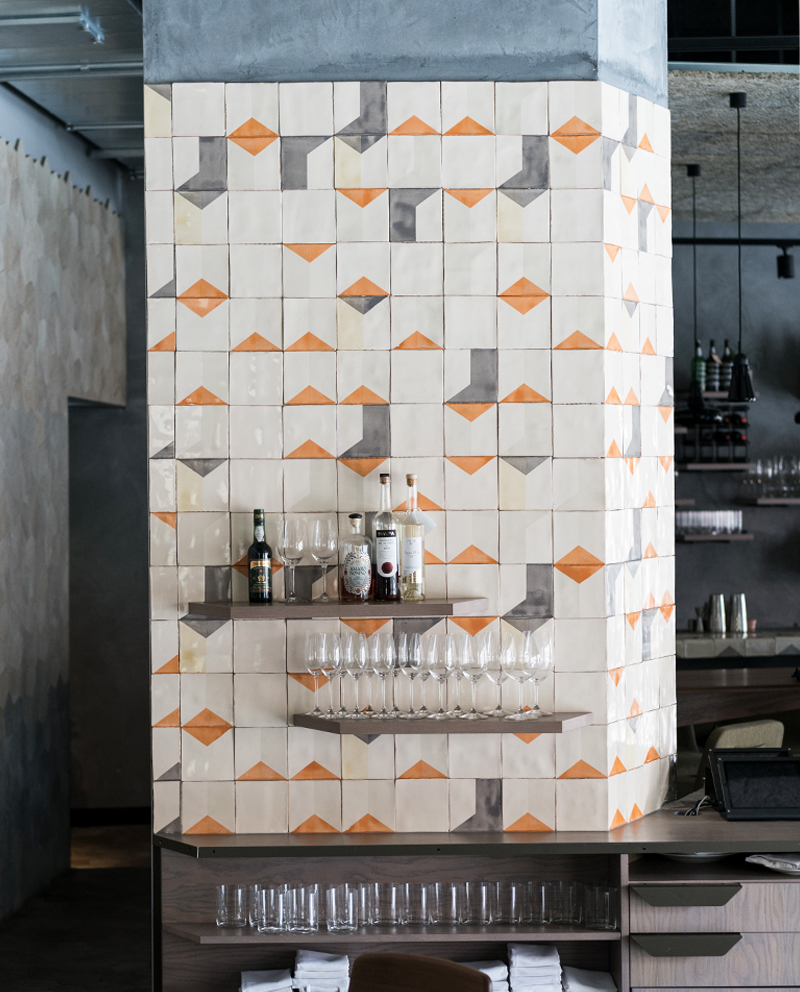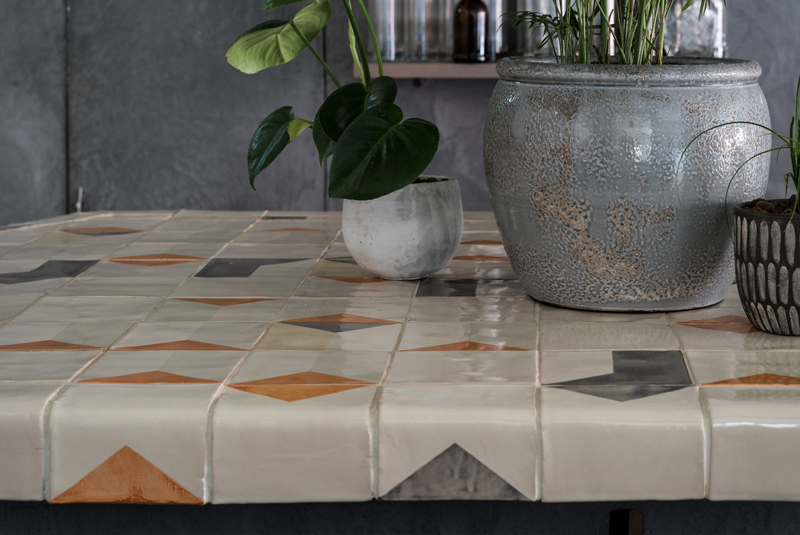 V-Cap tiles wrap around awkward corners to create a smooth, satisfying edge.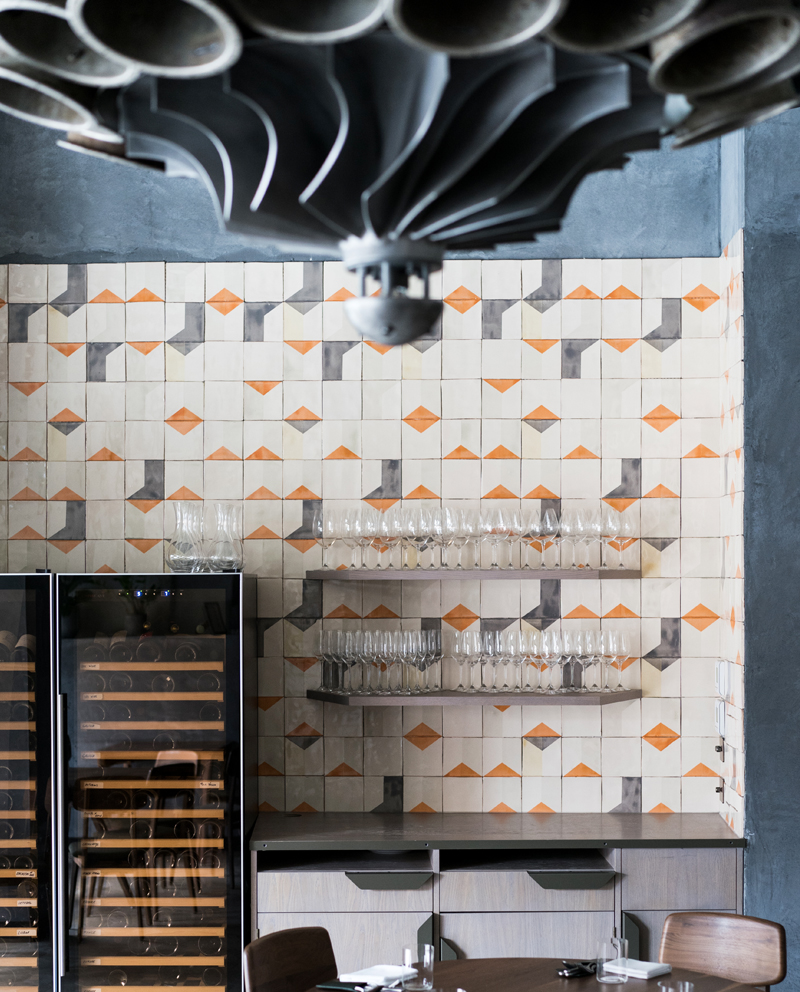 The semi-random pattern holds order by keeping the shapes flowing top to bottom.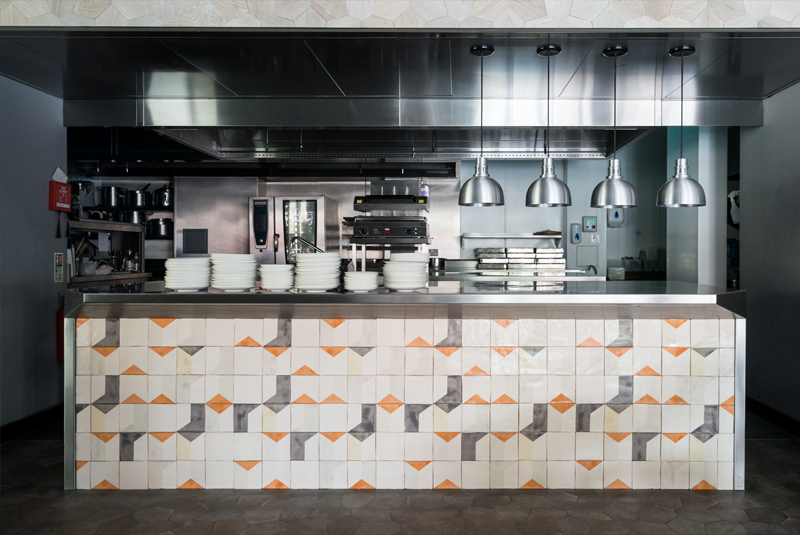 The ceramic glazed tiles, just like the industrial metal surfaces, reflect light back into the dining space while at the same time adding a handmade, wabi-sabi feel.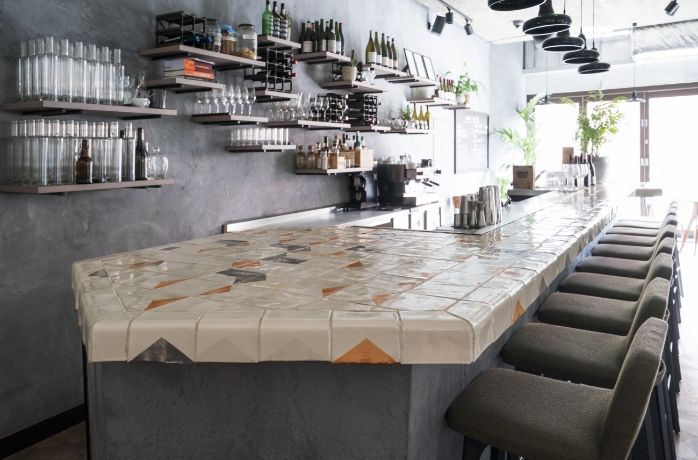 Curvaceous, caress-worthy V-Cap tiles line the edge of the bar counter.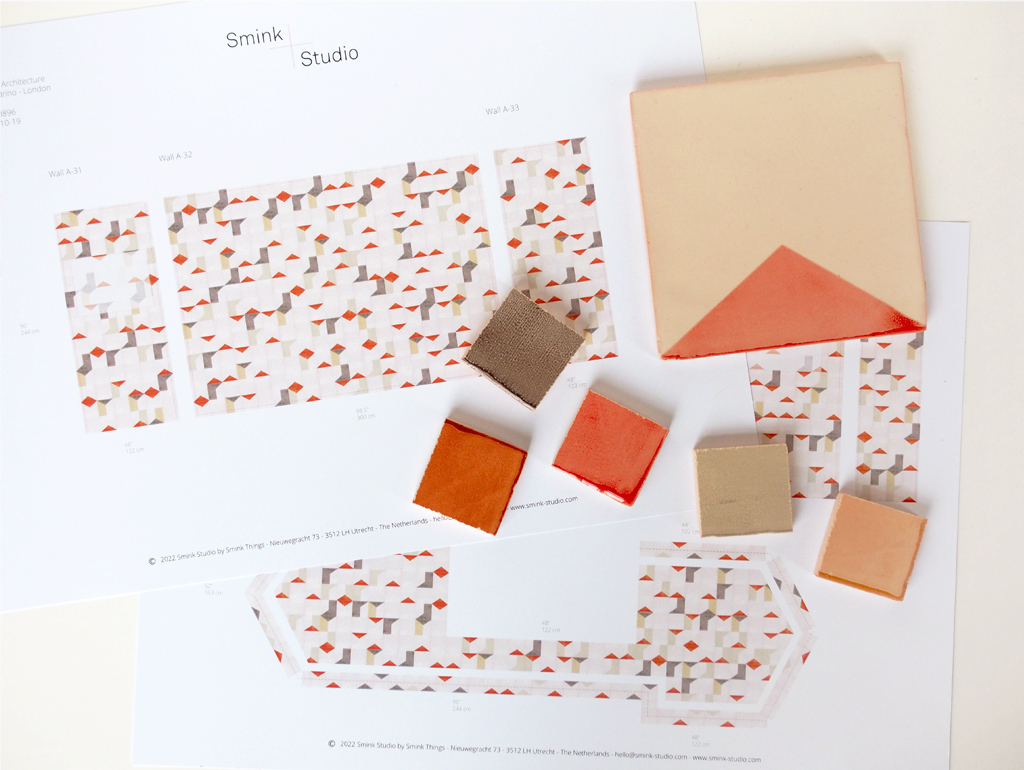 Layout design and colour proposal