Sensuous tiled bathroom in pink
This bathroom remodel from Dutch designer Sofia van Oord uses Smink Studio Quarter Circle tiles in a light pattern with plenty of solid white tiles that give the design room to breathe. Combined with the pink, yellow and ginger colours, the result is a bathroom that doesn't so much scream for attention as allow it. All the elements are carefully thought out from the gold taps and shower to the dark wood vanity to the copper cup that holds the toothbrushes!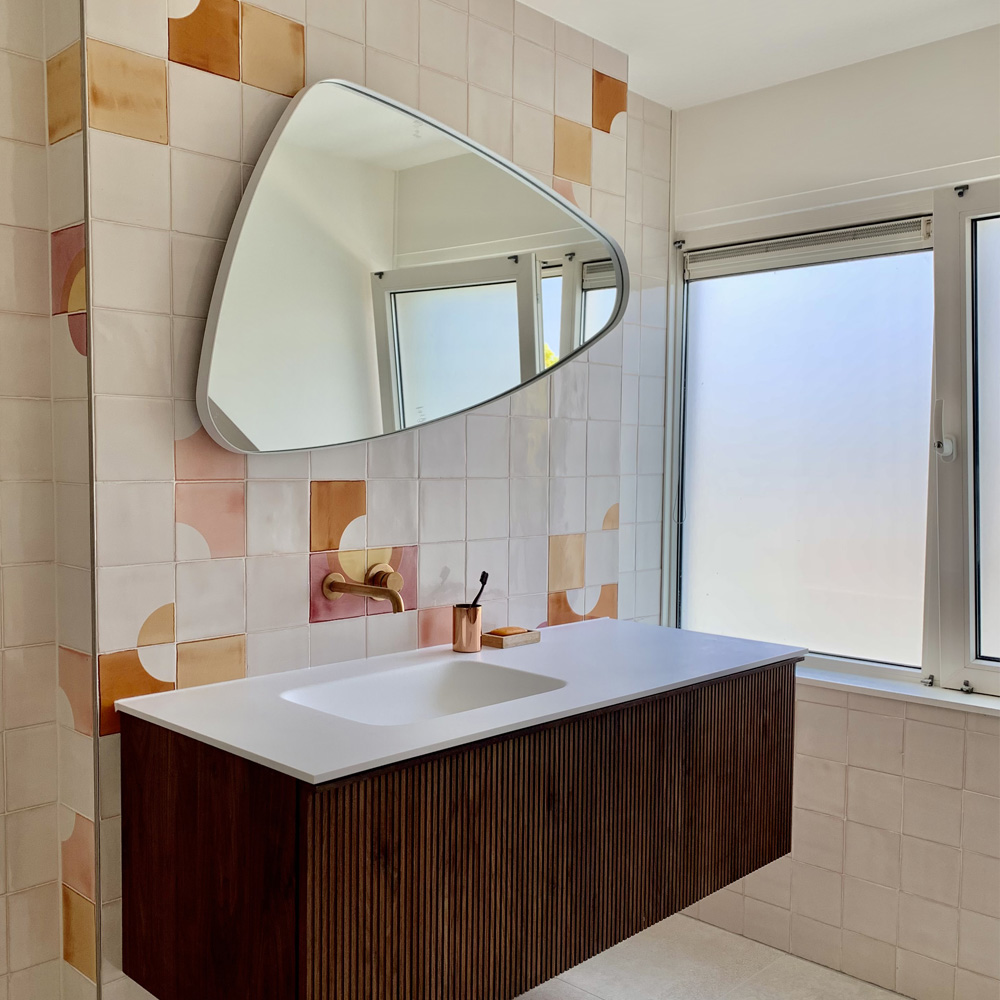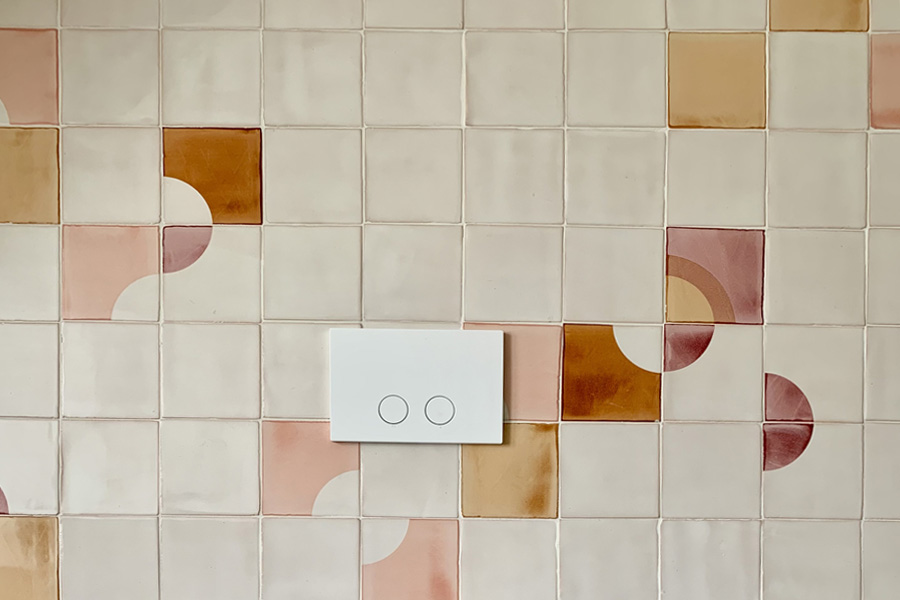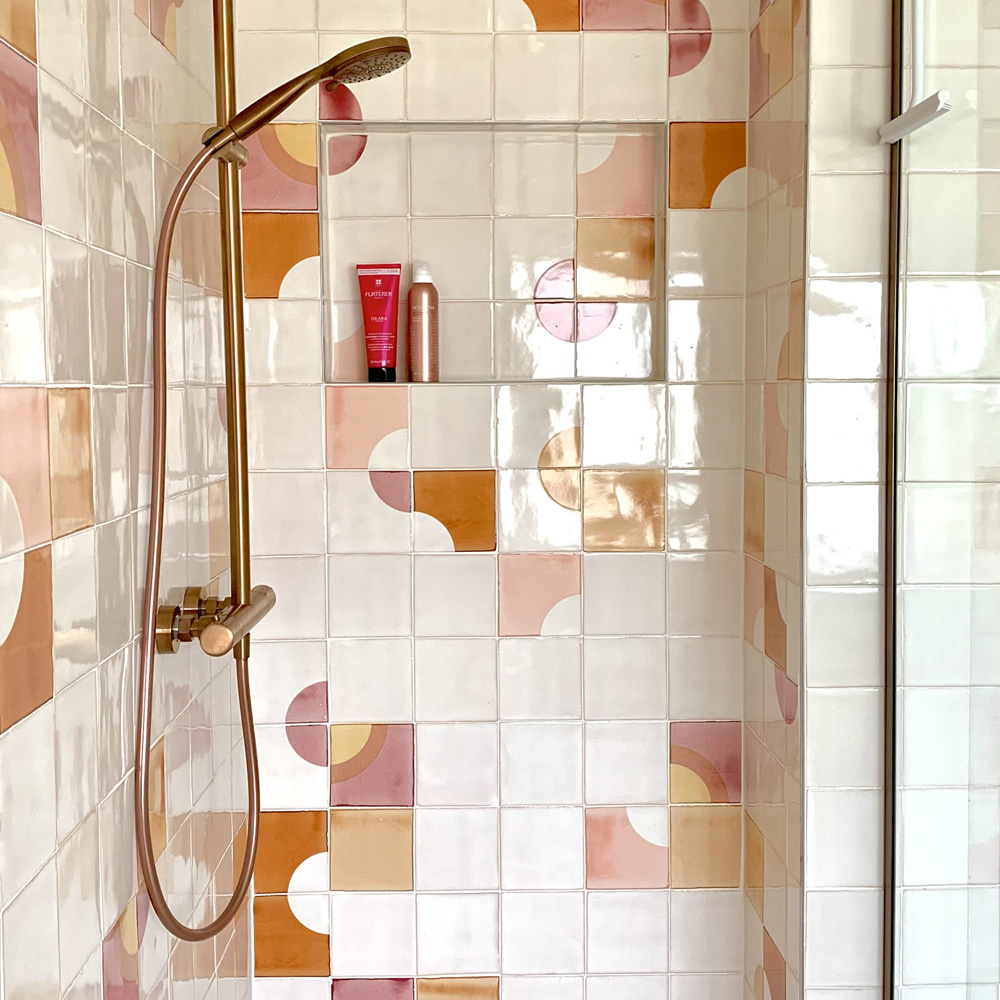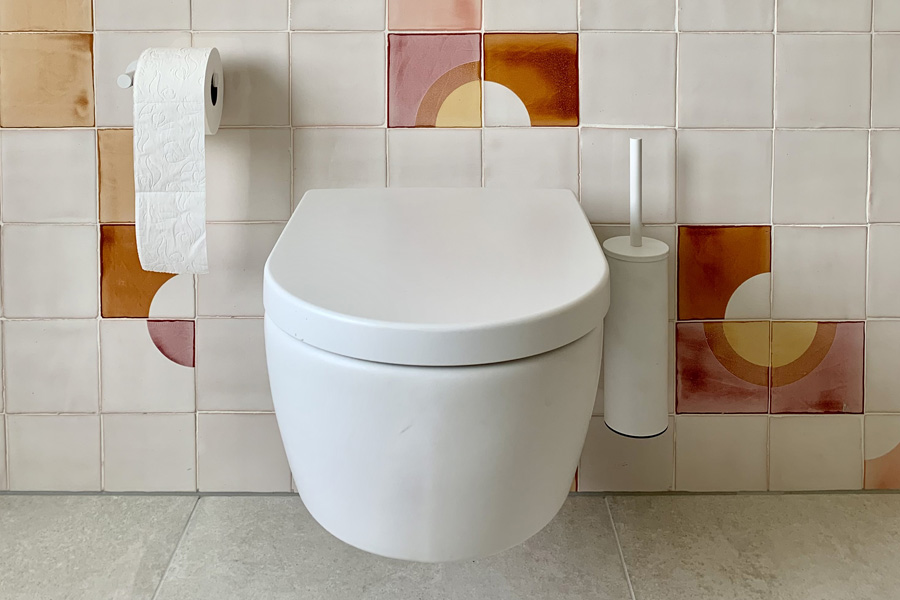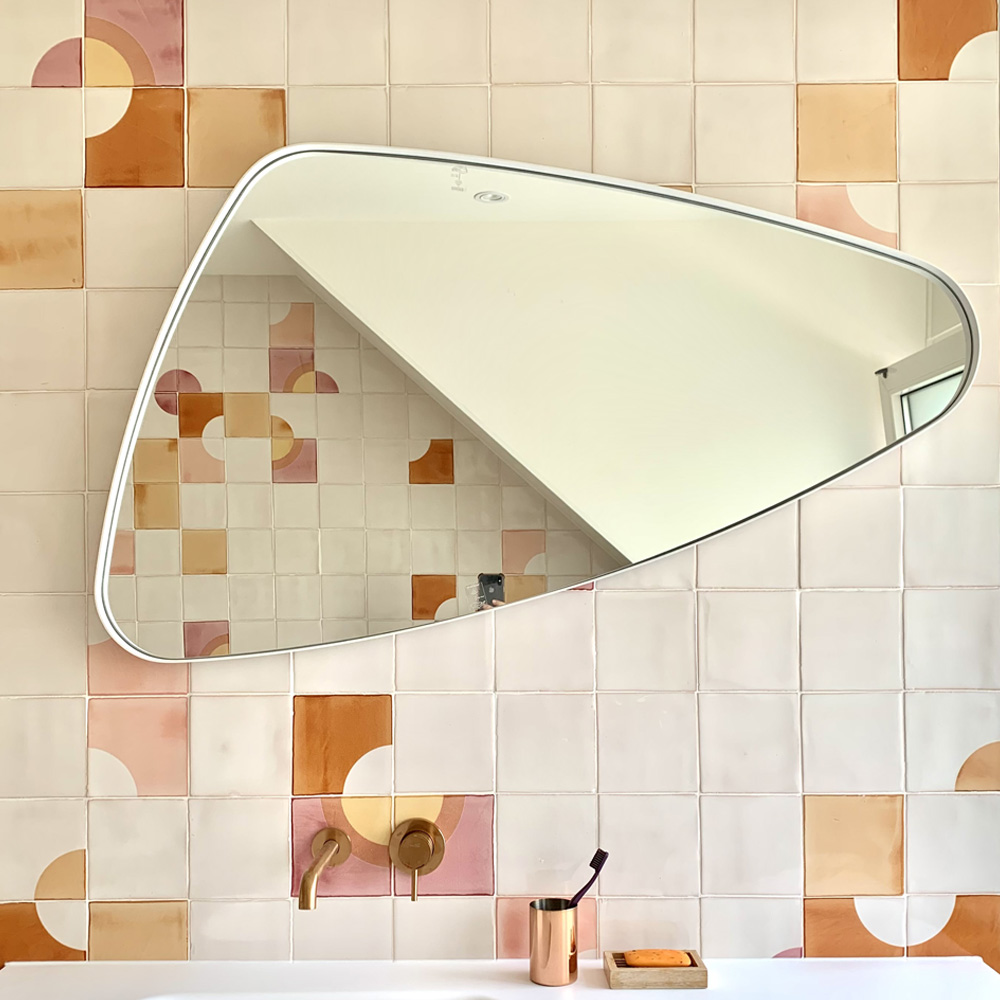 The tiles run behind the WC, walk-in shower and vanity cabinet. There's a perfectly tiled niche for all the bathroom bottles and a glass wall for the walk-in shower. The colours of this installation are light ginger 007, dark ginger 008, pink 304 and light pink 308.